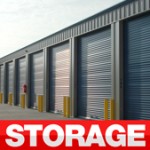 Finding the right storage in Tacoma can make the moving process easier and more efficient. Movers should look for a self-storage unit that is clean, safe, and reliable. Customer service might not be something that people think about immediately in terms of searching for a storage center, but it's an equally important feature of a lot. To locate the perfect lot, movers should carefully inspect the quality of the employees, center conditions, and security level of the facility.
Employee Communication
Employees at storage centers need to be communicative and knowledgeable about their business. They should be able to answer any questions about which storage unit is best for the mover's assets and budget. It's a great idea to ask the storage employees about lost key replacement, business hours, and security measures. Some businesses have high fees to replace a lost or stolen key to a storage unit.
Exterior and Internal Conditions
After meeting with an employee and discussing the lot's features, movers should make sure that the storage in Tacoma is clean. Movers should inspect the units' interior carefully for pests or any odors. Pests and odors can damage stored items, especially furniture. The exterior of the center is equally important. If there is a buildup of trash around the lot or if the center is generally unkempt, it's likely a sign that the employees are not performing their rounds as often as they should be. A properly maintained storage center should have clean grounds and clean units.
Storage Security and Safety
Safety is another important aspect to consider when looking at storage. Security should be one of the top priorities of the lot manager and its employees. Reviewing their storage policies and the condition of the units should help movers decide if a unit is safe and reliable. Movers may want to ask how the units are kept safe at night particularly and look at the condition of locks to see if any have been tampered with before. A lock that appears scratched or bent has likely been corrupted. Some storage centers only offer certain hours of the day that people can enter the lot as a security precaution or the center will be fenced.